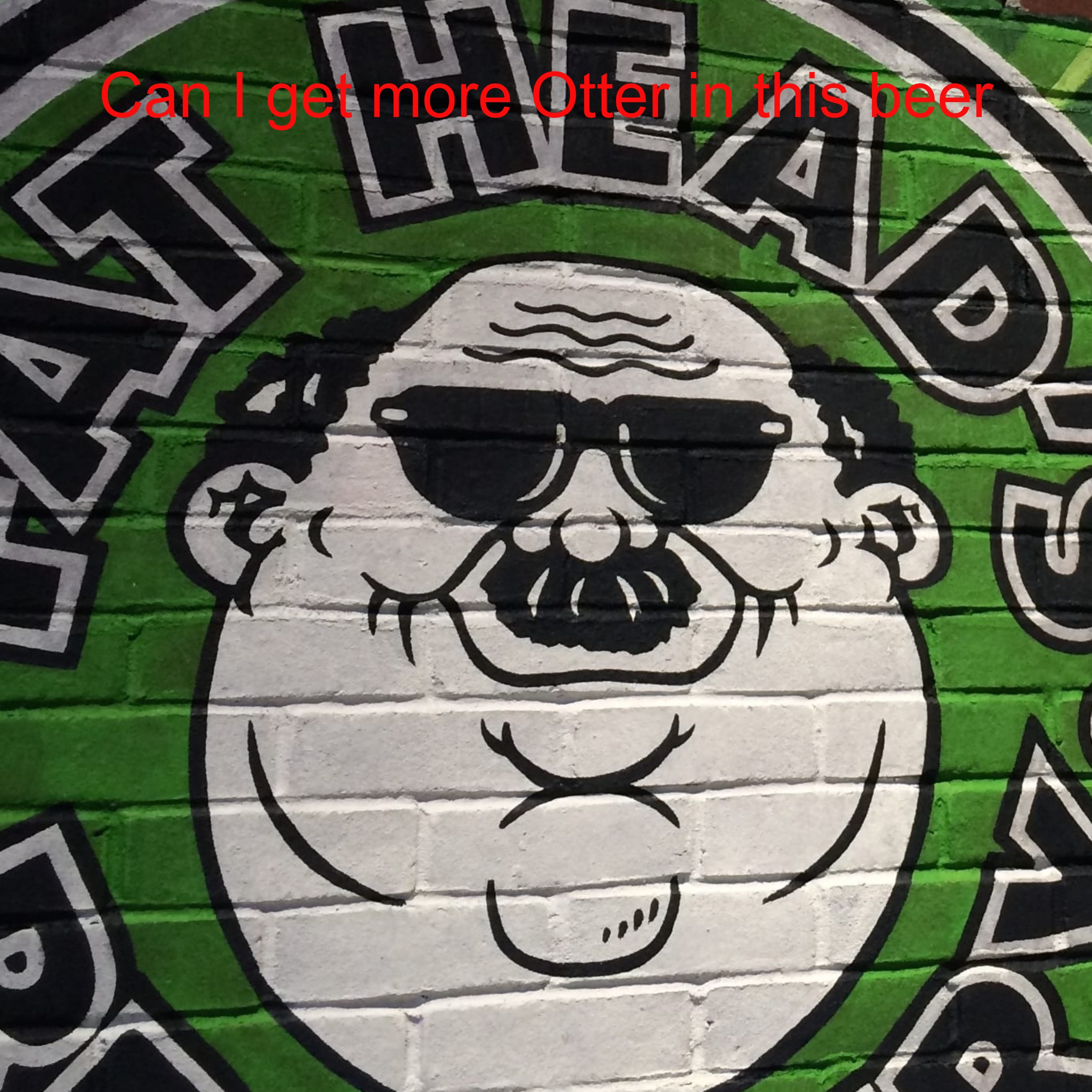 Can I get more Otter in this beer
@FatHeadsBeer @beermakesthree #beer #craftbeer #cleveland
Co hosts : Good ol Boy Dave, Good ol Boy Kendall, Rev. Mark, and Good ol Gal Julieanna
SUDS  Episode – We have covered some beer from Fat Heads Brewery in the past but this is a full brewery takeover this time covering some classics, like Headhunter, and some more recent offerings. Quite a few solid beers in this lineup. Dave was not the Valedictorian of anything, including homeschool but he is willing to be awarded such a belated honor. Mike's head is not fat, but his ego can crowd out ANY room.   We taste and rate the following beer from 1-5:
All beer mentioned on this episode are from Fat Head's Brewery, North Olmsted, OH
10:01                  Groovy Juice hazy IPA with Mosaic, Citra and Azzacca hops7.1% ABV  SUDS-4
14:36                  Special Hoperations hazy IPA using Mosaic, Citra, and Strata hops 7.1% ABV. Brewed in collab with Breakside Brewery Portland, OR  SUDS-4
18:55                  Head Hunter west coast IPA with Simcoe, Centennial, Ekuanot, Mosaic, Citra and Chinook hops 7.5% ABV  SUDS-5
25:13                  Bumbleberry Honey Blueberry Ale 5.3% ABV SUDS-4
29:36                  Strange Magic IPA with Warrior, Mosaic, Simcoe and Citra hops 6.5% ABV   SUDS-5
41:28                  Sunshine Daydream session IPA with Citra, Centennial, Mosaic, and Chinook hops.  4.9% ABV.  SUDS-4
48:05                  Benjamin Danklin IPA with Chinook, Warrior, Citra and Simcoe Hops.  7.4% ABV  SUDS-4
info@sipssudsandsmokes.com
@sipssudssmokes TW / @sipssudsandsmokes IG/FB
Sips, Suds, & Smokes™ is produced by One Tan Hand Productions using the power of beer, whiskey, and golf. 
Available on Apple & Google Podcasts, PRX, Spotify, Podbean, Soundcloud, and nearly anywhere you can find a podcast.
Check out Good ol Boy Dave on 60 Second Reviews
https://www.instagram.com/goodoleboydave/
Kendall has a great beer blog you should check out.
Enjoying that cool Outro Music, it's from Woods & Whitehead – Back Roads
Download your copy here:
https://amzn.to/2Xblorc
The easiest way to find this award winning podcast on your phone is ask Alexa, Siri or Google, "Play Podcast , Sips, Suds, & Smokes"